Deals
---
OpenX provides a UI interface which allows publishers to efficiently create and manage existing deals. Some of the tasks you can achieve in the Deals List are as follows:
Export a spreadsheet of all deals
---
deals list screen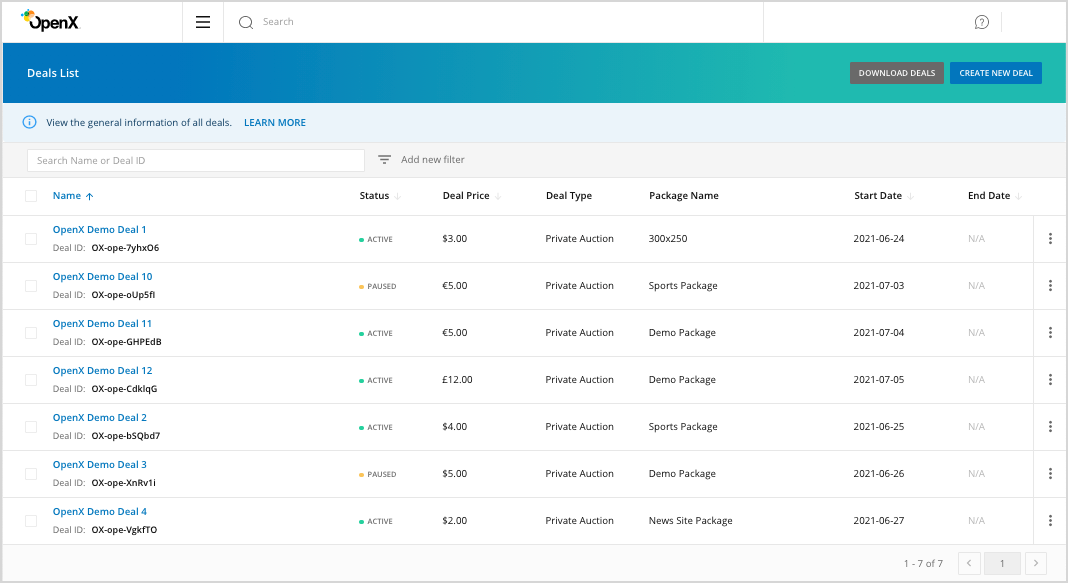 For a complete description of the Deals List, see Managing Deals.
---
Accessing the Deals List
To access the Deals List, click Deals List located on the left navigation panel of the UI.

---
in this section