Package Details
---
Once your package is created, the Package Details screen displays the package information and current settings such as:
Account for the package
Deals and brand floors utilizing the package
Merchandising details
Targeting criteria
Direct package rates
Rate card price
Private marketplace package rates
To access the Package Details screen, from the Packages List, click on the package name or open the Actions

list and then select Details.
package details screen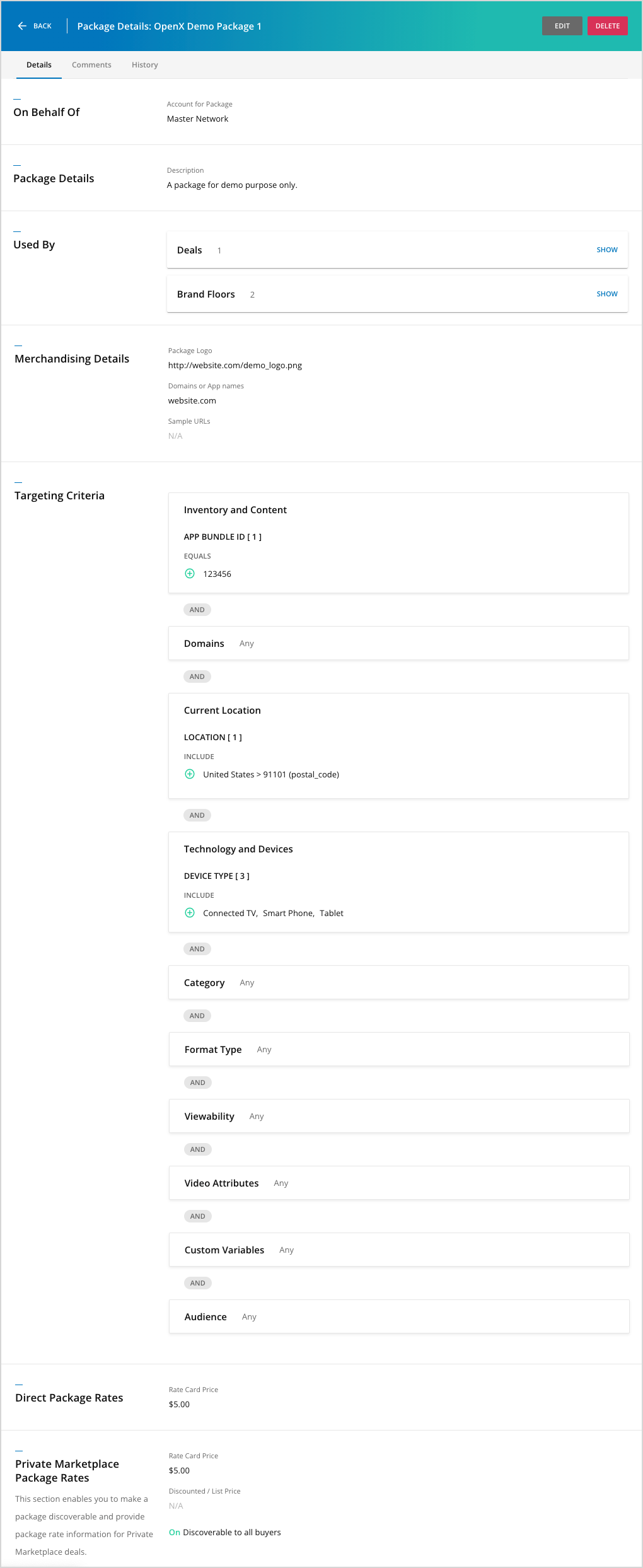 In addition, you can directly Edit or Delete the package by clicking on the corresponding button located on the top right of the screen.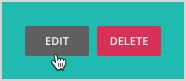 ---
About the Used By Section
If any deals and/or brand floors are currently utilizing the package, these items are listed in the Used By section. To view deals and/or brand floors details, click on the Show link to expand the list.

You can also directly access the deal and/or brand floor by clicking on its name.
---
Package Details Tabs
The Package Details tabs available on top of the page, allow you to achieve additional tasks.

Tab
Allows to
Details
View the Package information and settings:

• Account for the package
• Deals and brand floors utilizing the package
• Merchandising details
• Targeting criteria
• Direct package rates
• Rate card price
• Private marketplace package rates
Comments
Enter comments / notes.
History
View the history of changes since the package was created.