Sharing Workspaces
Last updated on November 7, 2019
---
The Share option on the Analyze dashboard allows you to share your active workspace with other OpenX reporting users. This way another user can simulate the same analysis conducted by you.
When sharing a workspace, consider the role of the user. If their role is different than yours, the user might only see the portions of data they are entitled to.
To share a workspace, on the left pane click Share.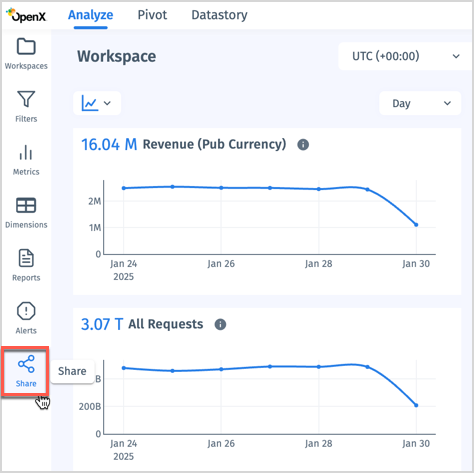 The following dialog appears. Click Copy to Clipboard so that you can share the URL with another OpenX reporting user.