Reporting for Publishers
Last updated on November 7, 2019
---
OpenX provides a reporting tool interface which is a real-time and interactive analytics programmatic tool. The Reporting in the Cloud tool allows you to customize the view of your data based on your needs and includes advanced reports extraction and alert notifications features.
In summary, Reporting in the Cloud allows users to:
Create customized workspaces to show multiple sets of metrics and dimensions.
Generate, manage, and view standard and customized reports for measuring and tracking performance metrics.
Schedule reports to run at daily or weekly intervals and email them to designated recipients.
Create automated alerts to identify a data pattern and email them to designated recipients.
Share your workspace to simulate the same analysis conducted by you.
Export reports to .xlsx format.
Download plot data to .png format.
To access the reporting tool, click Reports to open in a new tab the Analyze dashboard screen.
---
Reporting in the Cloud Screens
The screens available in the reporting tool are Analyze, Pivot, and Plot.
---
Analyze
The Analyze dashboard is the landing page of the reporting tool. This interactive workspace can be easily customized for detailed analysis and visualizations of your data.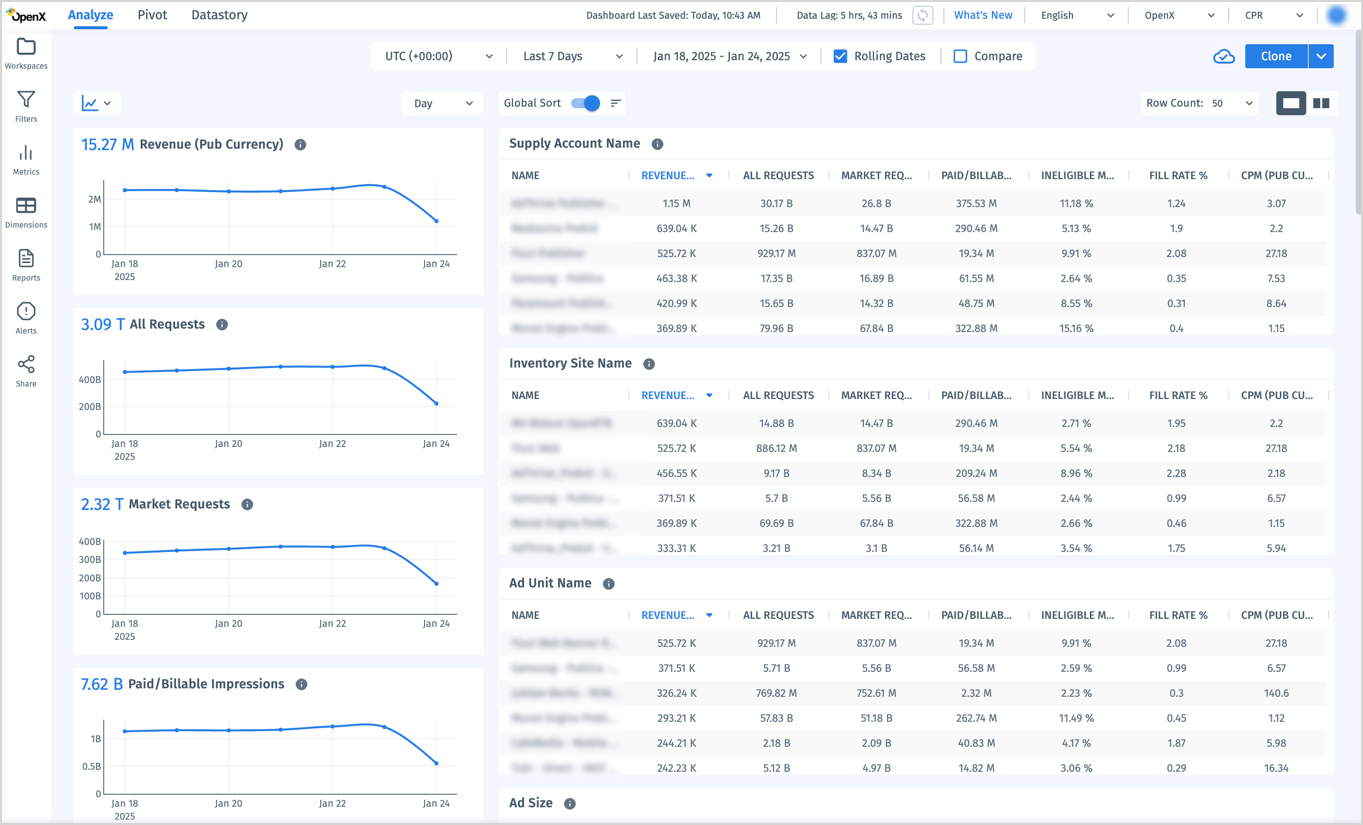 ---
Pivot
The Pivot screen allows you to organize data analysis as well as visualize dimensions and metrics laid out in a tree structure.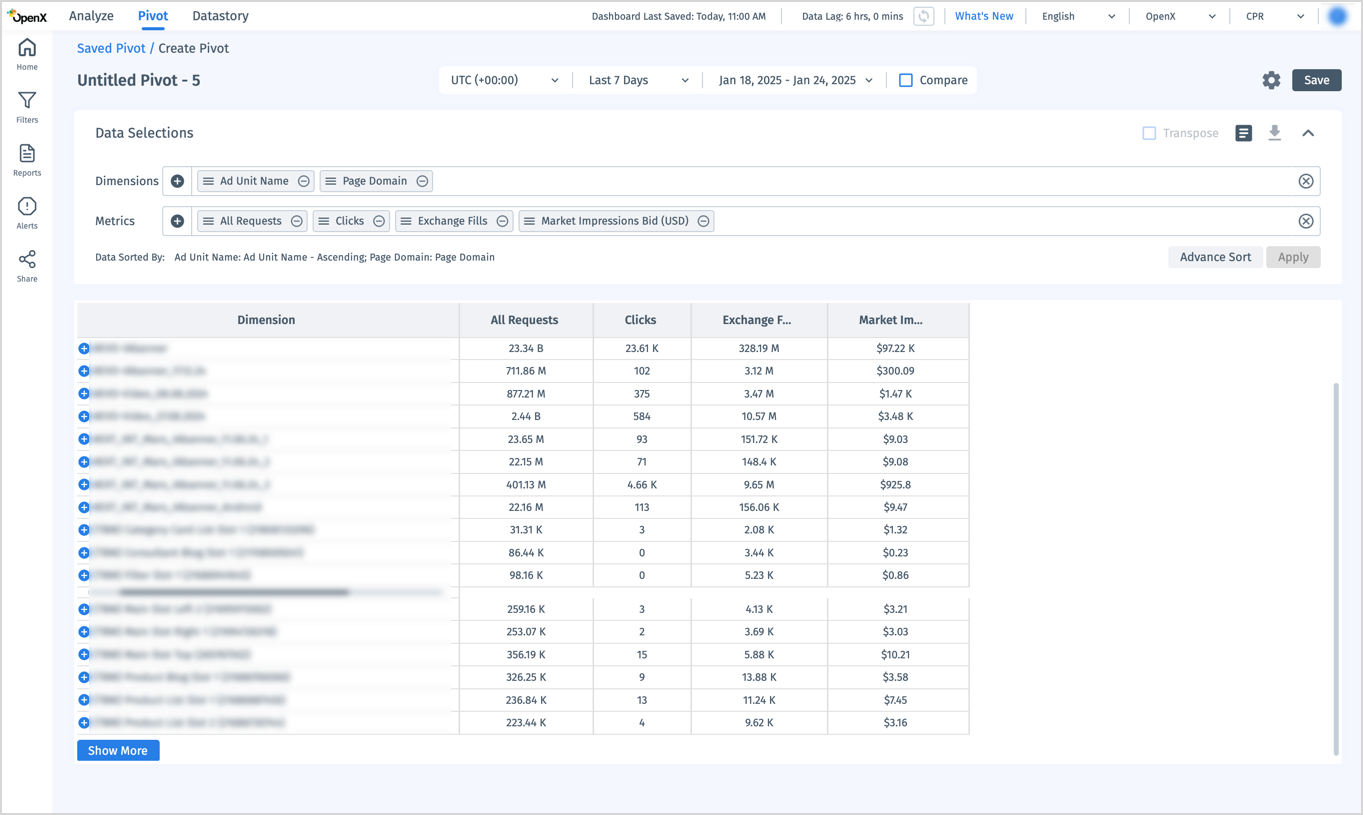 ---
Plot
The Plot screen allows you to visualize the data in many other forms. It contains a variety of chart types, such as bar charts, pie, stacked bar charts, heat map, line charts, and more.
For a complete description of the reporting interface, see Reporting in the Cloud Interface.
---
contents